Spring is finally here! Now that the warmer weather has arrived and snow has all melted – it's time to start cleaning your apartment again! Spring cleaning is the best way to make your apartment all fresh, organized, and ready for the warmer months. If you don't know exactly how to clean your apartment in the best way possible, don't worry, we are here to help!
We are giving you a definitive guide to apartment spring clean up. You can use this guide to make your apartment look better than it has all year. In this guide, you will find many amazing cleanliness tips that can change your life.
Here is a spring cleaning checklist – the definite guide with the top 20 items you must complete: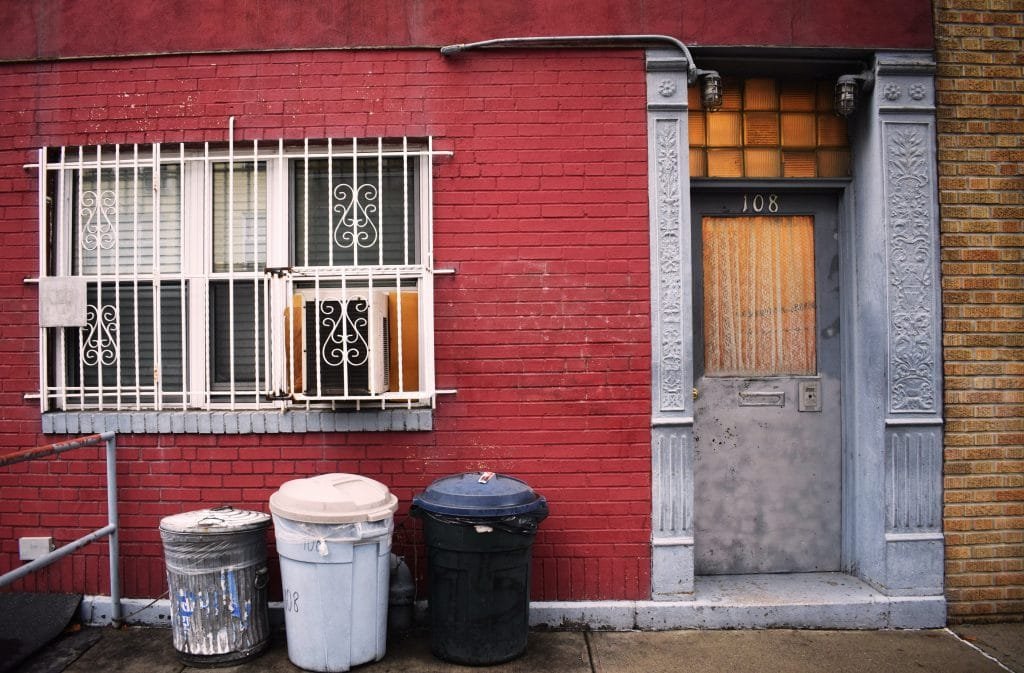 Throw away all trash
This is the first step to any successful apartment spring clean up. The reason is that it is much easier to clean the rest of the apartment once the trash is all cleaned up. Trash tends to accumulate during the winter. So, make sure you go through your whole apartment looking for empty boxes, paper towels, wrappers, etc. and throw it all out!
Sweep all hard floors
If you have hard floors in your apartment, such as wood, tile, bamboo, linoleum, etc., then you need to break out your broom and dustpan and get to work. A lot of dust, dirt, crumbs, and debris can build up during the winter months, so many are sure you sweep every single area.
Vacuum all carpets
Just as dust, dirt, and debris can build up on hard floors, it can also build up on rugs. So, make sure you take out your vacuum and go over all of the carpeted surfaces with it. Get every last inch to make sure that your carpet will truly be entirely clean.
Donate old clothes you don't wear anymore
Generally speaking, apartments are not the largest spaces on earth. So, if you have a lot of old clothes lying around your apartment, they can take up a lot of space and accumulate dust.
Instead of just letting them sit there unworn, you should donate them. You can even get a tax write off for these in many circumstances.
Clean the toilets
Toilet cleaning is an absolute essential if you want to make sure that your apartment is perfect after your spring clean up 2020. So, get some toilet bowl cleaner and some gloves and scrub your toilet bowl until it shines. Clean the outer part of the toilet as well.
Mop all the hard floors
Just like your toilet bowl, you want your hard floors to shine. To accomplish this, you need to mop all of the hard surfaces. It doesn't matter whether your hard floors are in your kitchen, your living room, your bedroom, or your bathroom, just make sure you mop them!
You can use green cleaning products or hire a green cleaning company to assist you with this is you don't want to do it yourself.
Wash your sheets and your comforters
Washing your bedding is essential for making sure that your apartment is in tip-top shape. So, bring all of your sheets and your comforters to your washer machine and throw them in. You can add a dryer sheet when you are drying them if you want to make them extra soft.
Clean all of your windows
Cleaning your windows will make them sparkle and shine. You can get rid of all of the fingerprints and grime that builds up on windows by cleaning them with Windex. So, spray down your windows with this cleaner and wipe them down with a paper towel.
Clean the rest of your glass surfaces with a glass cleaner as well
Just as cleaning your windows with Windex will help to make your windows extra clean, cleaning the rest of your glass surfaces with a glass cleaner is also a great idea. Having glass surfaces that are free from fingerprints and other issues will help to make your apartment look cleaner and fresher overall. This is what you want!
Get rid of clutter
There are several ways to get rid of clutter in an apartment. One way is to throw away the clutter. The other one is to organize it. So, you should look around your apartment and see if there are piles of clutter. If there are, then go through the piles and throw away what you don't want or need. For everything else, organize it and put it away in the proper places neatly.
Do all of your laundries
No apartment spring clean up is complete without doing all of the laundries. So, go around your apartment and look for any clothes that you can find that are dirty. This includes not only all of the dirty clothes that are in your dirty hamper but also clothes that might be under your bed, behind your couch, etc. 
Go through your entire apartment and find every clothing item that is dirty and needs to be washed.
Put all of your clean clothes away neatly
After you complete your laundry, you should go through your clean laundry basket and carefully put away all of your clean clothes. This is an essential item on any spring cleaning checklist. Make sure that you don't forget even a single item, and that can you put every piece of clothing exactly where it's supposed to go. If other clean clothing items are lying around your apartment, then make sure that you put these away too. After all, nothing makes an apartment look dirtier and messier than having clothes strewn about everywhere.
Clean Your Shower
Over time, showers can accumulate a lot of grime. They can also have mold build up in them on the walls and on the curtain. This is especially true if there's poor ventilation in the bathroom.
So, you should go through your shower and clean out all the grime. If there is mold, then spray the mold with a good mold cleaner and then wipe it down. If there is a serious mold issue, then you might want to consider getting a remediation company to clean the mold.
Clean and reorganize your cabinets
Cabinets can get surprisingly dirty over time. This is because a lot of people end up just throwing food in their cabinets and not keeping them organized. As a result, the food in cabinets can often get old and moldy, or crumbs can accumulate in the cabinet. So, you should go through your cabinet and remove all of the bad food and clean all of the crumbs. Then reorganize them and make them look perfect.
Dust the whole apartment
You will not be able to finish your spring cleanup without dusting your entire apartment. A ton of dust tends to accumulate during the wintertime. So, you should go through your entire apartment and dust everything from top to bottom.
Clean all of the furniture
You can do this by vacuuming it with a handheld vacuum. If there are any stains on your furniture, you can try removing them with club soda. The cleaner that your furniture looks, the cleaner that your apartment will look overall.
Shampoo the carpets
If your carpets have not been shampooed in a while, then it might be a very good idea to get them shampooed. You may need to ask your landlord for permission to do this. However, if your landlord agrees, then this is one of the best things that you can do to clean your apartment. A good shampooing can make a lot of difference when it comes to apartment cleanliness.
Reorganize your closet
If your closet is a mess, then this is a big problem. A messy closet can make a bedroom look significantly less clean. If you have a messy closet, then you should take all of the clothes out and organize them carefully. Your closet should look neat and organized, not just like a giant heap where you throw all of your clothes.
Clean out your refrigerator
Often, refrigerators get neglected during regular cleaning. As a result, old takeout food, half-drunk beer bottles, and other such items can build up inside and cause bad odors. To fix this, you should fully clean your refrigerator. It means removing the old food, organizing the good food, and wiping down the surfaces.
Clean out your freezer
Just as you should clean out your refrigerator during your spring clean up, you should also clean out your freezer. Freezers can also accumulate old food that is either bad or that you no longer want anymore. So, you should go through your freezer and throw out everything you don't want, or that is no longer good.
Conclusion of our Spring Clean Up checklist:
A good spring cleaning can make your apartment look brand new and more modern. When you have guests over after your complete your spring clean up, they will be impressed at how beautiful it looks in your apartment. Don't forget anything on this list if you want to make your apartment look as good as possible. Also, make sure you regularly clean when it's not sprung too!
If you need assistance with your apartment spring cleanup, then feel free to get in touch with us today at 647-424-0355! We have spring cleaning services that can help you, book now!